Can you believe it - we made it though another week!
Today I am lucky enough to have taken the day off. Enjoy the sunshine and beautiful - get a jump on the weekend.
I'm still working on client chipboard albums, but I thought I'd use a few of the scraps from my ladybug album to make a quick cute little card for my stash.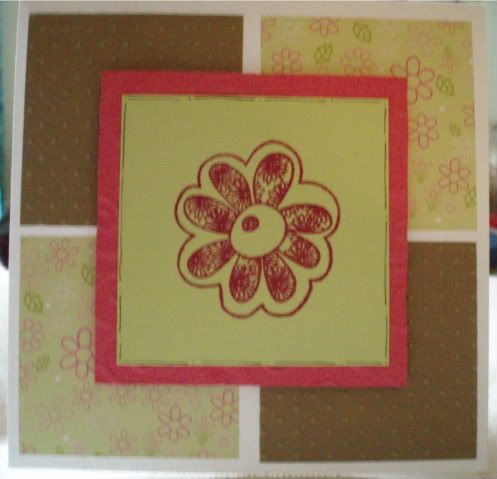 Image: Flower image from my stash (can't remember who made it)
Printed papers are Heidi Grade Designs
CS embossed with D'Vine Swirls & Swiss Dots folders
Little bit of doodling
Thanks for stopping by today! I hope you have a fabulous weekend. Ours will begin tonight with the Wings Game and then tomorrow at 9 am I have a massage. Can't wait for that!!
Happy Craftin'
Min