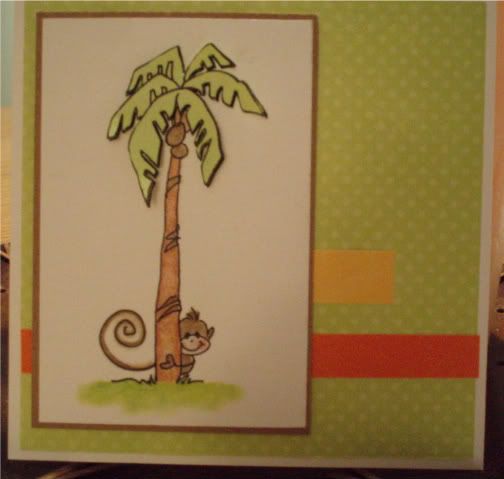 This was just a little quickie I threw together this afternoon. I had a few scraps from previous projects that I thought I'd use up (actually I was trying to clean off the table in my studio & what better way!) I've been on a mission to get the blanket I posted the other day knitted this weekend and after yesterday's layout, my mojo has gone into hiding.
Hopefully tomorrow I can relocate it as I've got several layouts I'd like to work on. I'm sure a weekly challenge will spark my creativity.
We're supposed to have crummy weather tomorrow, so then I won't feel so guilty about spending a few hours in my studio.

I hope you've had a wonderful weekend and are rejuvenated as we head into Monday!
Happy Craftin'!
Min