Can you believe that Sunday, June 21st at 1:45 AM is the first day of summer?
What a great day to celebrate Father's Day on!
Today we celebrated Father's Day with my folks and a Detroit Tiger's Baseball game. AND they won, 3-2! What great fun today! Sunburn and all - but heck, what would a baseball game be without a ball park hot dog, peanuts, popcorn and a sunburn?! :o)
This evening I wrapped up a card that'll be going into the mail hopefully tomorrow.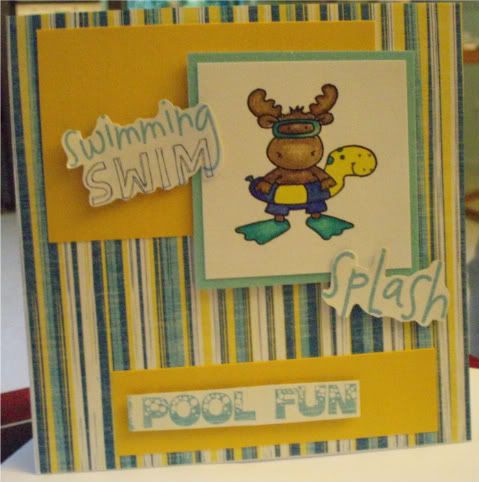 Isn't it cute?
I love Hanna Stamps Riley stamps. And this little guy is just too adorable and PERFECT for the first day of summer!
Image: Hanna Stamps - Riley Image
Papers: Reminisce - Pool Fun, Sparkly Aqua paper (can't remember who made it) and World Win - Medium Meri-Gold.
I hope you had a terrific weekend and are able to ease back into Monday!
Happy Craftin'!
Min