There's nothing better than going to a friend or family member's wedding shower. There's so much excitement about the upcoming wedding and the journey together these two people are about to embark on. I remember this excitement from when Glen and I were married, almost 6 years ago (It seems like just yesterday!!)
The wedding shower I went to this weekend was no different. I was able to spend the better part of the day with my mother in law and unlike many daughter in laws, my relationship with my mother in law is great. Almost as good as the one I have with my own mom. Love those two wonderful women to pieces. I was also able to spend time with other members of my husband's family - his aunt and uncle, one of his cousins and of course my Summer Pen Pal and new Bingo buddy Claire. It was a lovely day!
In any case, I digress - here is the card I put together for Nicole. You may recognize the papers, they're the same papers from the wedding album I posted earlier last week. This bride to be was the recipient of the wedding album.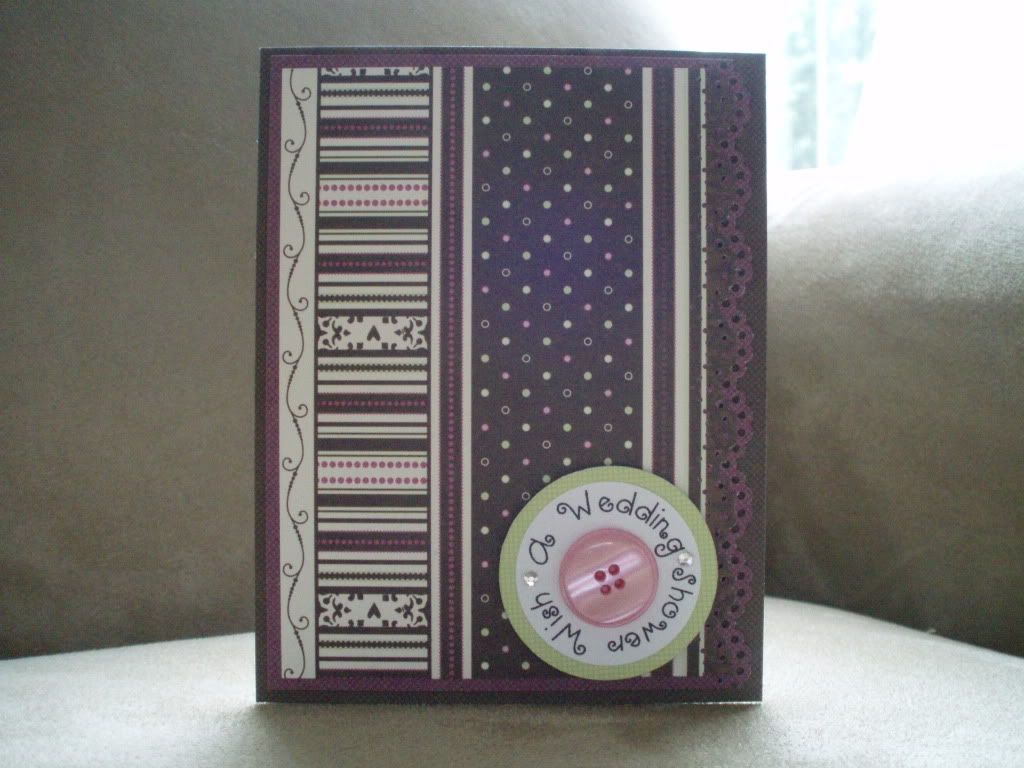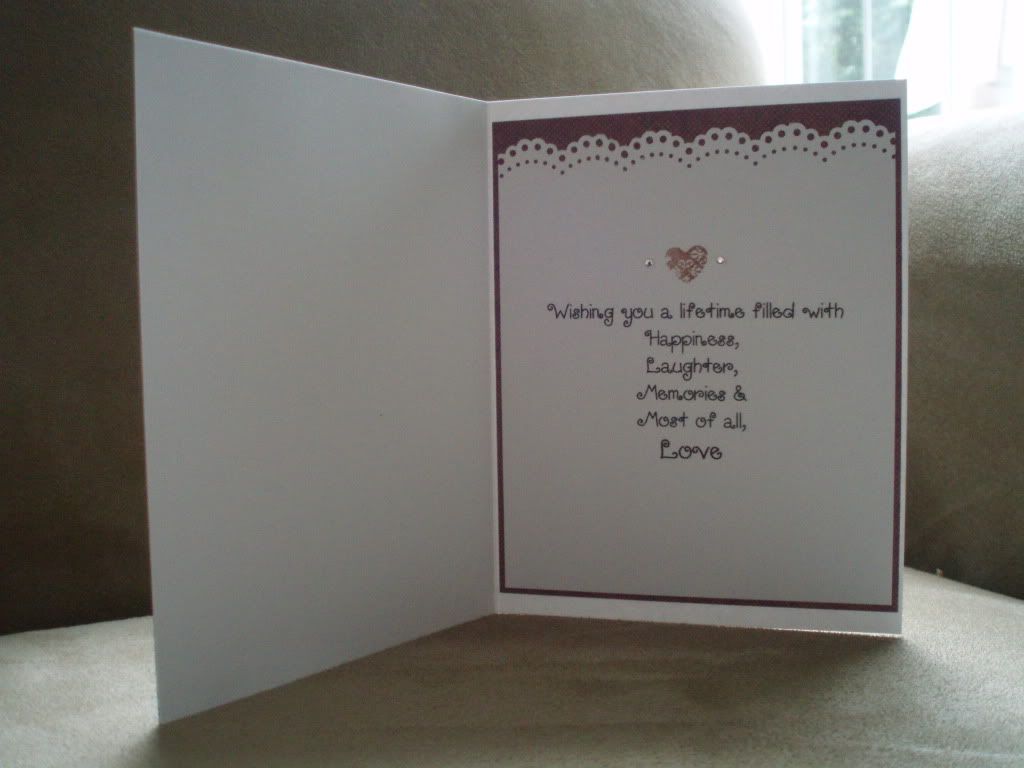 Papers: Heidi Grace Designs - Love Forever collection; white card stock
Miscellaneous: Martha Stewart punch, bling, stamped/embossed heart, button from my stash, computer generated sediments.
The Outside of the Card says "A Wedding Shower Wish" and the inside says, "Wishing You a lifetime filled with Happiness, Laughter, Memories and Most of all, Love

Thanks so much for taking the time to stop by today. I'm so appreciative of the wonderful folks that stop by and visit my blog each day. I'm so grateful for your kind comments! I've got a blog-aversary coming up the beginning of September, so stay turned for my thank you to all of you!
Well, I'm off to enjoy my day off. Hoping to have a few projects wrapped up today that I can share with you tomorrow - it's been a month of chipboard album requests like you wouldn't believe!
Happy Craftin' & Happy Monday!
Min