and maybe a little rain in the Michigan air right now - what a crazy summer. I think it's rained at least once a day for the last 5 days! This past weekend we were a mere 2 degrees from beating the record for the coldest day in July. So far this July has been the second coldest on records - what's up with that?! Glen and I have had our handmade wool slippers and pull-overs out in the evenings for the entire month of July.
Crazy weather! Today I even got stuck in a thunderstorm at lunch (of course the umbrella was at my desk at work and NOT in the car - DOH!)
I digress - I have a wedding shower I'm going to on Saturday with my mom-in-law for a family friends daughter, and what better shower gift than an album to put wedding photos in. So, before I finished up the other orders I have for baby & wedding albums, I thought I'd wrap this up this one (thank goodness it rained this weekend - made me feel no guilt about spending part of the weekend in my studio). :) It would have been finished sooner, but wouldn't you know it I needed ONE more piece of paper and the Michael's close to home didn't have the paper. Murphy's Law I guess!
Okay, well, enough blah blah blah from me - here it is...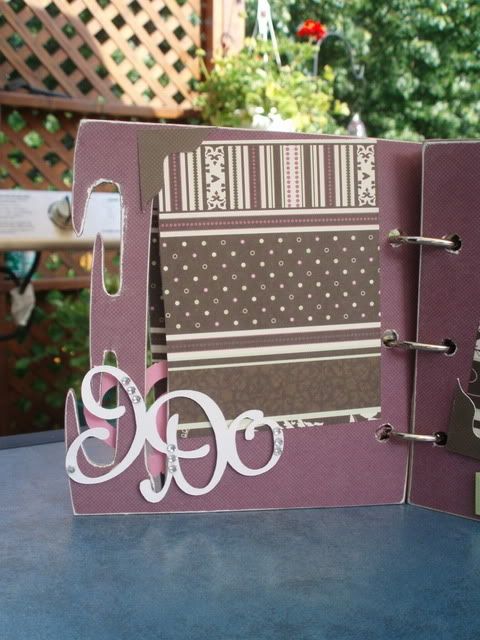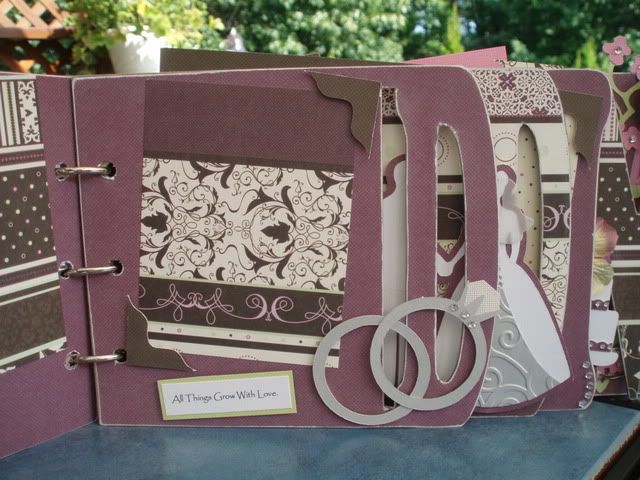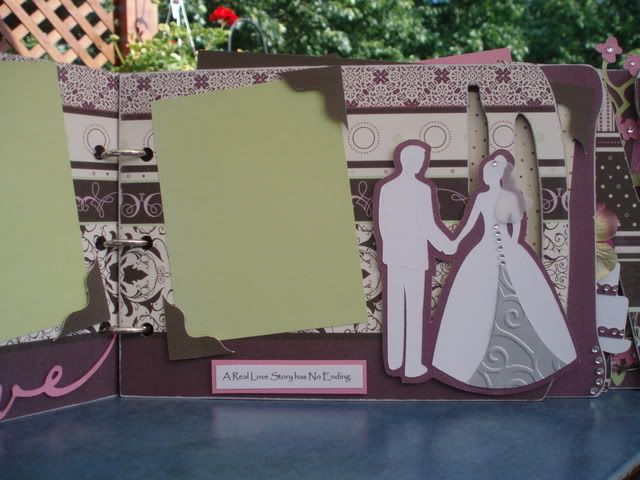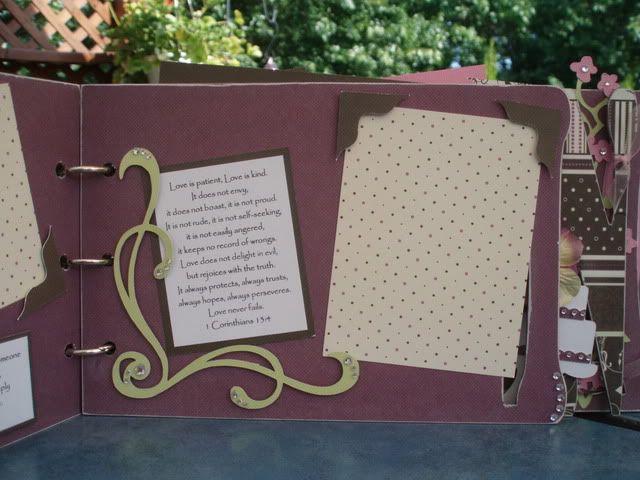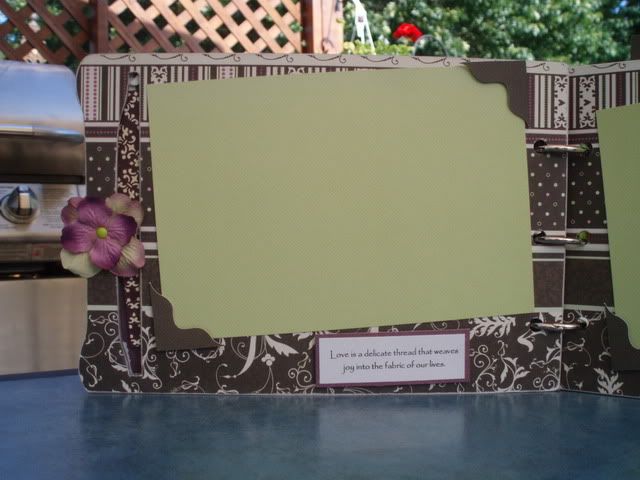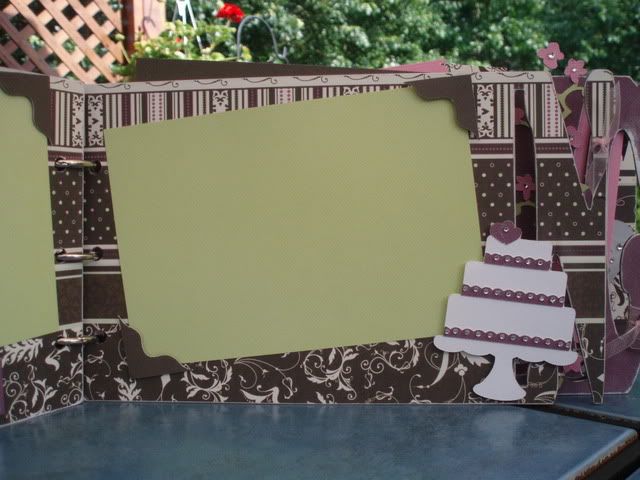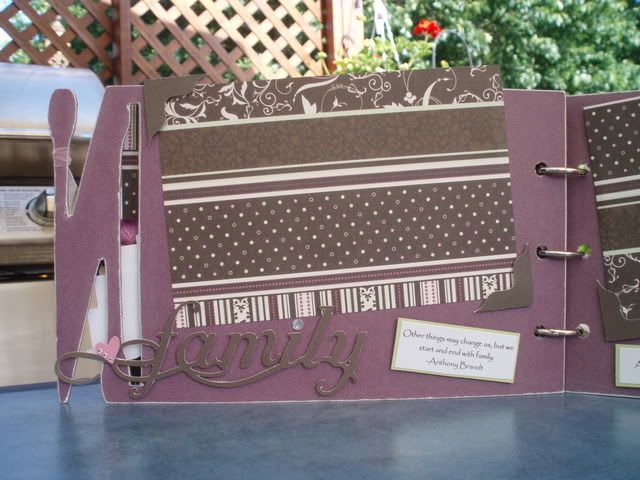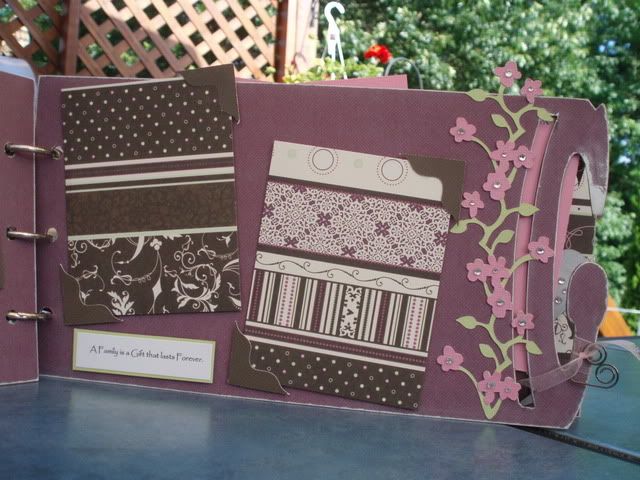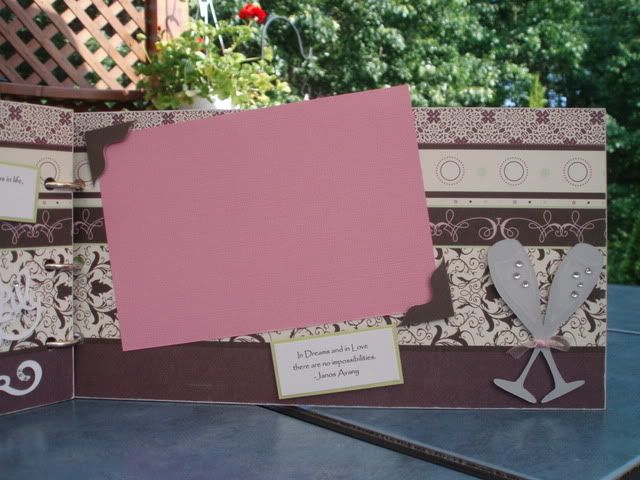 Papers - Heidi Grace Design
Pink, White, Stardust Metallic &Silver metallic Cardstock
Making Memories Stick Pins (first time I've used & I LOVE them!)
Cricut: Home Accents, Lyrical Letters, Storybook, Wedding Solutions,
Just a LITTLE Bling
,
Sheer ribbon, metal heart shaped clips, Primas & LOTS of pop dots!
Thanks for stopping by and taking a look today!
Happy Craftin'!
Min