Happy Talk Like A Pirate Day!

I had to make this cute little Pirate card for my nephew to celebrate Talk Like A Pirate Day!

Didn't it turn out cute? You've got to LOVE the
Dustin Pike
Designs.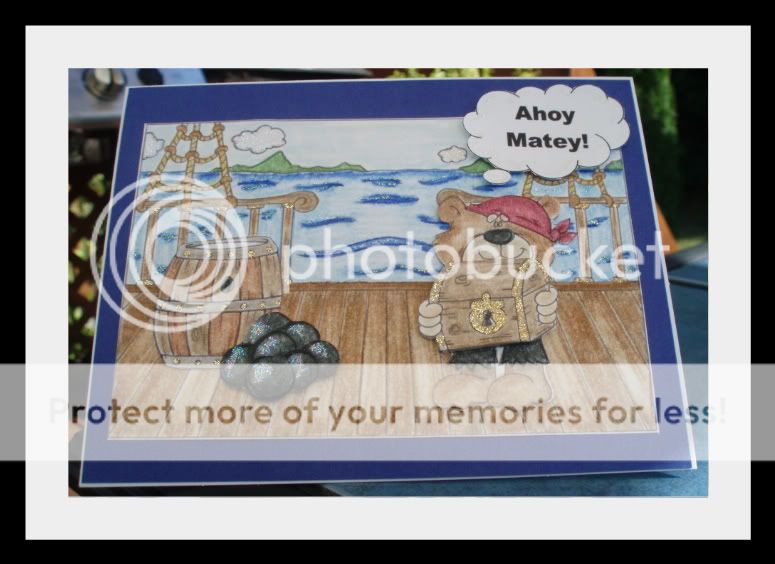 Technique: Magic Colored Pencil Technique

Images: Dustin Pike

Sentiment Outside & Inside - MS Publisher

Stickles & Pop-dots

Thanks for stopping by today! We enjoyed watching U of M win in college football today, so it was a good day! Now we're hoping good ole' Michigan State pulls it out and wins over Notre Dame. Tonight we're head to our friends 'white trash' birthday bash tonight. I'm sure I'll have photos to share as hubby and I I'm sure will look pretty funny.

Happy Craftin' & Happy Talk Like A Pirate Day!!

AaargH - Captin' Min :)