We've been crazy busy this week - of course working on projects that take more than a day to finish, BUT, I wanted to share one of the projects I just finished with you. My cousin Teri and her hubby Tom added a new baby to their home the end of March. And here are the baby announcements.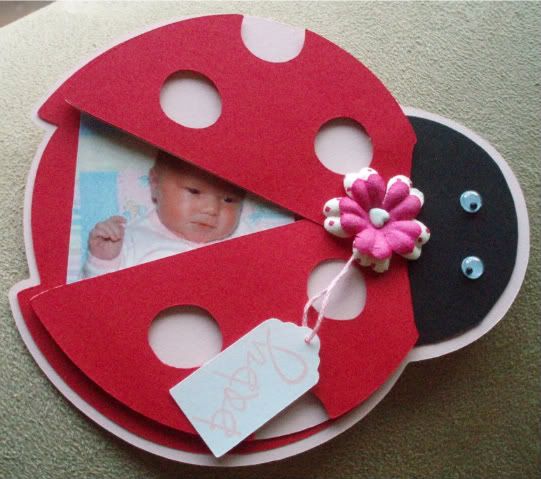 Didn't they turn out cute? I love the way the wings move to show the baby photo underneath. The baby details are on a pull out tab underneath the photo underneath the movable wings.
Papers: Red, White, Pink & Black Cardstock
Cricut: Doodlecharm Lady Bug cut @ 5" to fit in 5.5 square envie
Used DS to design her head, cut wings in half after all cuts were made
Heart Shaped Brads: Making Memories (were in red, white, pink, purple & silver)
DMC floss & Pink Sheer Ribbon & googley Eyes
Photo and baby info pull out computer generated
Off to finish Dinner - It's Taco Night!